Rain seemed to be a permanent feature for this month, making all those gardening jobs much less attractive.
A notification from our heating oil company at the start of the month advising our first 'top up' delivery was due – in the next ten days – combined with dull but dry weather on the 3rd, sent me outside to remove the pots that have stood in front of the oil tank for most of the summer.
At first, my intention was to temporarily move only the Charlotte potatoes growing in bags, but there still wasn't enough room. So, with a whole drawer in my freezer full of runner beans – and little room for any more – I decided it was time to sacrifice the four plants I'd grown in pots, which had twined their way through the trellis. I picked off the few beans that were a decent size, and hadn't been nibbled at.
I left the roots in the compost, as word is that there should be nitrogen nodules attached to the roots which will be absorbed into the soil. I checked online and some say yes, I should leave them while others say no. Either way, I don't need those pots until next year when I'll tip the contents onto my raised beds and remove any surviving roots.
I picked off all the remaining green tomatoes, then cut up the stalks and put them in the compost bin. Again, opinion is divided about whether this is OK. As far as I could see, there was no evidence of any diseases in what remained of the plants. They'd been grown outside and exposed to moving air, so I took the risk.
One reason, apparently, for not composting any unripe small fruits is that the seeds may not break down is the issue of "rogue tomato plants growing where you don't want them to". I say, they are easy to identify once the secondary leaves have grown – just dig them up and put them in a pot!
My problem is getting the compost bin up to a sufficient temperature.
While these three De Nizza courgettes have struggled (I've had one courgette in four months) . . .
. . .  the three rogue butternut squashes seem to be doing well. There are several flowers and some fruits. Once I'd identified male and female flowers I gave them a helping hand with pollination!
My sunny patio looked much larger after removal of the tomato plants. Here you can see the extent to which the runner beans had taken over the arch.
I spent an afternoon sorting and potting up the spring bulbs I liberated from the Very Shady Border as I've removed the soil. Hopefully I've managed to match crocus with crocus and narcissi with narcissi, but time will tell.
I've planted one large pot with daffodil bulbs and topped it off with cyclamen and violas so I'll have something pretty to look at on my way to the compost bins.
The second weekend began with dry weather on Saturday morning, not particularly hot or cold, but I didn't need a jacket to work outside. I cleared and cleaned my shed/greenhouse ready to take the Charlotte potatoes inside for protection.
Then I picked as many runner beans as I could before beginning to cut down the plants. We are now thoroughly fed up with the sight and the thought of them. They are taking up a whole drawer in my small freezer and, with high winds forecast (which didn't happen), I feared the weight of the foliage would be too much for their arch supports.
Despite picking a bag full of beans on Friday, I still harvested a fair few, though sadly the skin proved tough and virtually inedible.
I also 'assisted' my butternut squashes with pollination – so am hoping for three now.
These tomatoes are slowly ripening, but many of the Yellow Pear began to soften and rot and I ended up throwing them all away – NOT into the compost bin, but to the food recycling bin. It's no great loss as they didn't have much flavour.
After several more rainy days, Sunday 20th was dry and sunny in the morning. Despite intending to go out to my shed only to harvest some of the Desiree potatoes – not a bad haul; the largest potato is just over four inches long.
I'd stored them in the greenhouse still in the pots I grew them in and NOT watered).
So,I took advantage of the unexpected good weather to have a further tidy up and sort out. First I picked the last of the purple climbing beans. I didn't bother freezing these as no room, but there were enough to have with our supper
A few weeks ago, I mentioned to my husband that I'd ask on our local Recycle, Re-use Facebook site if anyone had any plastic sacks that builders merchants deliver sand and gravel in. I forgot to do it, but a mysterious package arrived in the post. He'd ordered two new sacks from somewhere (no idea where or the cost). Though my idea had been to recycle unwanted sacks, I have to say that this one came in very useful for all the beans stalks and weeds from my veg patch.
This wasn't ALL from one mornings work. We emptied the plastic sacks we had already which were waiting to go to the recycling centre.
Yes, I probably could, and should, have put some of this on the compost bin, but most of the sacks contained weeds and woody stalks; and I did put a lot of leafy foliage in there previously, so need some layers of newspaper or cardboard to dry it out a bit.
The sacks should make transporting garden waste to be recycled a lot easier – and keep my car boot cleaner.
I wonder if both bags will fit in the back of a Fiat Panda when stuffed to overflowing?
One of my 'rogue' butternut squashes decided to start climbing, so I had to be careful removing the climbing bean stalks as they were helping to support the squash. I have at least four fruits showing, though whether they'll come to anything remains to be seen.
But as they completely cover one raised bed and are extremely prickly on stems and leaves, even if there are no viable squashes, they will protect that raised bed from visiting cats. There's a new one in the area – black with a yellow collar.
It will soon learn NOT to set paw in my garden
Further tidying uncovered the leek seeds I'd sown in spring, which have only grown to the size of chives. But last year, I bought a strip of leeks from the garden centre which weren't much larger, so I have high hopes for these now that I've separated them and replanted them in rows.
Note the use of plastic netting and upturned hanging baskets as cat deterrents!
The view from my back door.  I've put several pots to stand on Raised Bed B, which should help them drain better when it rains.
One of them contains my only surviving Brussels Sprout plant which, at time of writing, actually does have tiny sprouts forming on one stem.
If I had realised that sprouts formed on the stem and not at the top of the plants (thank you Monty Don in the final Gardener's World of 2019), I would not have been so quick to remove the others after they were decimated by Cabbage White caterpillars!!
More dry and sunny, but cool, weather followed. A clear night on 22/23  saw the first heavy frost. Not enough that the car windows froze, but a sprinkling on leaves and roofs, still visible at lunchtime where the sun hadn't reached. Like these butternut squash leaves, only just in sunlight.
And this dill
Hopefully a touch of frost will sweeten my carrots, though there appears to be a grub in the pot which I didn't notice.
In the front garden, the peony foliage looked stunning in the sun, while these astilbes have started growing again,
As predicted, the final weekend of the month was wet – AGAIN. But I bought some onion sets – 50 Radar for £1.99 from the Garden Centre, which I am going to plant into 12 inch square pots and larger round pots, though the poor things will probably drown over winter. (Image from the internet).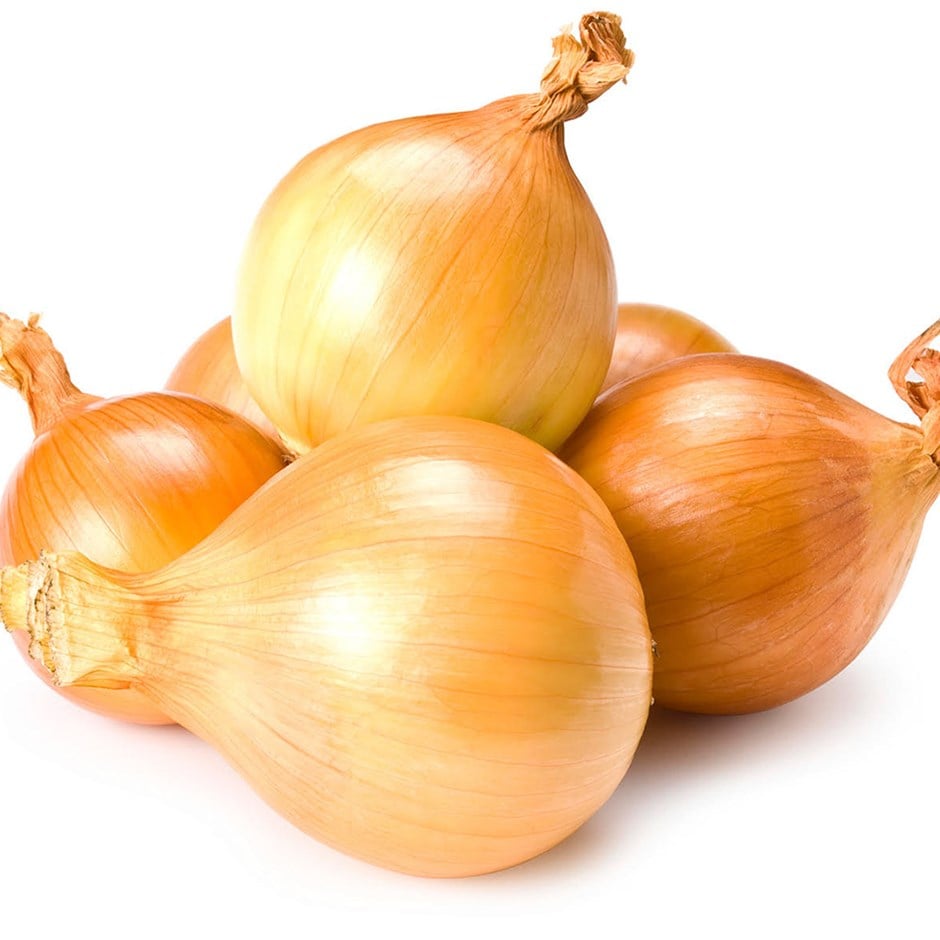 "The most popular variety for Autumn plantings, Radar is a top performing over wintering ;variety. It produces excellent yields of mild tasting onions from late May onwards. Radar has good resistance to bolting and stores well." More info here. 
Fingers crossed that November is drier.  Cold and dry please!!