There have been some gorgeous sunrises recently; the featured image above is from Tuesday morning.
Today, as throughout the week, thoughts are with the people of Tonga, and all those affected by last week's eruption and subsequent tsunami. The pressure wave that followed was recorded here in the UK – a peak in the graph as it approached from the North (after passing over the North Pole) followed some hours later by a 'trough' from the longer route over the South Pole.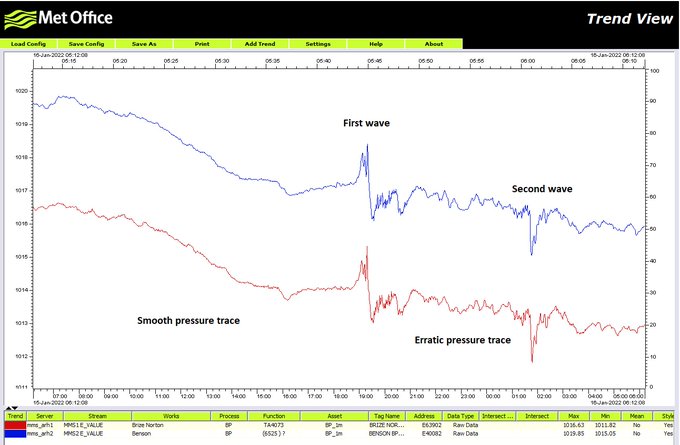 Current thinking is the eruption may mean a cooler summer for Europe, and an increase in spectacular sunsets over the next weeks.
Looking for some light in the darkness, aka Six on Saturday, I offer this small celebration of nature for your perusal.
Hellebore 'Christmas Carol' looks much better since I removed the old leaves, though after two years, I had hoped it would be more impressive than it is.
Continue reading

"Six on Saturday: 22 January 2022"